ROSPERSONAL with its subdivisions Volunteer in Russia and Translation Centre is a professional services organization dedicated to promoting wide range of work and travel, internship, professional training, language, au pair, work permit schemes and highly skilled migrant programs for students, youth and young adults from all over the Russia and CIS countries.
ROSPERSONAL is a member of International Educational Organisation ICEF, агент E112 accredited by the Australian Government и агент CCG00013 accredited by the Canadian Government.
Today it is one of the largest Russian recruiting agencies with offices in 47 cities of Russia and CIS. We take a great pride in the professionalism and hard working abilities of our 61 qualified experts staff having good command of foreign languages and experience of work abroad. It allows us to follow a Full Cycle Service (FCS) policy to ensure our programs provide a rewarding experience for all participants and provide employers with qualified international staff for nearly every type of position.
ROSPERSONAL is always open for cooperation. We are interested in new partners for teamwork within the frame of student's and youth programs in USA, the Great Britain, Ireland, Canada, Australia, New Zealand, Greece, Spain, Italy, Norway and other countries. The company also searches for business contacts for promoting educational, internship programs for young adults and for employment of highly skilled professionals from Russia and the CIS abroad.
WEB site rospersonal.ru has been running its hi-tech engines to fill up an applicants database incredibly quickly.
WE as a staff provider have developed a reputation for the high quality of service for both our participants and our partners.
WE carefully pre-screen, interview and select the programs applicants face-to-face prior to hiring them.
WE provide the applicants with the language courses, professional and psychological trainings prior to hiring them.
WE provide the participants with full documentary processing from applications pre-screening to air tickets.
WE meet them at the points of destination, and direct them to orientation, hostel and work places.
WE offer our participants 24-hour emergency assistance.
WE are still open for cooperation, for researching and realization of new opportunities for youth to open the world in fun, safe and useful way.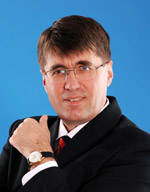 Please, contact us:

Evgeny M. Mikhaylov
General Director
ROSPERSONAL LTD

34 Mashy Poryvaevoy Str.,
Domnikov Business Centre, Regus,
Moscow 107078, RUSSIA
Tel: +7 495 638 05 75

Download Brochure PDF 1.06 Mb


E-mail: imm@rospersonal.ru